Gentoo/RSA SecurID
Page last edited 3,649 days ago
From Alon Bar-Lev's Site
Jump to navigation
Jump to search
RSA SecurID SID800
Device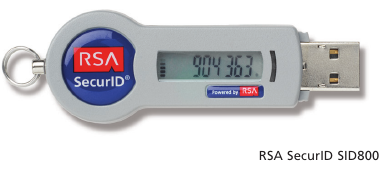 USB
15e1:2007 RSA RSA SecurID (R) Authenticator

Installation
Use portage overlay: http://github.com/alonbl/alon-barlev-overlay.
pcsc-lite
emerge sys-apps/pcsc-lite app-crypt/RSA_SecurID_getpasswd
/etc/init.d/pcscd start
openct
emerge dev-libs/openct app-crypt/RSA_SecurID_getpasswd-openct
/etc/init.d/openct start
Usage
RSA_SecurID_getpasswd
123456
Maintainer
Authors
Originally written by: Alon Bar-Lev - 2012-07-11


Authors are people who have worked on this document and have made significant changes to its content. If you have edited this article and wish to add yourself to the authors list please read "Who are Authors".